Our Services, Workers Comp Insurance and Employer Liability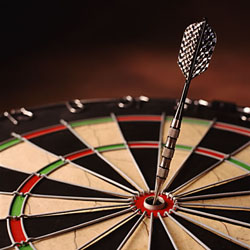 We're here to help you protect what you have worked hard to earn. Whether it's your home, your vehicle, your business, your treasured possessions, or a combination of all these, we have you covered.
Workers Comp Insurance and Employer Liability is our Specialty and we can offer Same Day Quotes on most ocassions.
Tell us about your situation and let us make a comprehensive recommendation. Our step-by-step process will help you know with confidence that you're making the right decisions.
As a Professional Insurance Agent, also called an independent agent, we give you more choices.
Professional Insurance Agents are not limited to insurance from only one company. We can shop from several. And, by shopping among various companies, we can find the best combination of coverage, price and service -- the best value for your insurance dollar.
The Value of Value
Sure, the price of insurance is important. But never shop on the basis of price alone. Real value means more.
You want insurance that provides the right kind of protection for your needs. You want an insurance company that's financially sound and pays valid claims promptly.
You also want an agent who provides courteous service, someone who goes to bat for you when you need help or advice.
We are a member of PIA (Professional Insurance Agents)
A national organization of insurance experts, which qualifies us as a Personal Insurance Adviser -- someone you can count on and trust.
Here's how as a professional agent we can help you:
Identify Your Insurance Needs
There are thousands of insurance policies and companies. Prices can vary greatly. Some policies give more coverage than others. Some companies are better than others.
How do you choose? We will find the right coverage for you and your budget.
Save Money on Coverage
We can put money in your pocket by shopping from the many policies available on the market. More choices can mean a better deal for you.
Suggest Safety Improvements
Your agent can work with you to have your business inspected. You may discover you need new safety features such as guard rails or stronger locks. This kind of attention could save you the headache of costly claims or lawsuits down the road.
Update Your Coverage
We will review your coverage periodically. We may also suggest changes in your insurance to keep you protected and secure.
Help Renew Your Coverage In Time
We will make sure you're contacted to help renew your policy before it expires.
Explain Policies
We can explain complex insurance policies in language that is easy to understand. Just ask. Your agent will clearly outline the terms of the policy, its conditions, coverages and costs. You need to know what it does -- and doesn't do -- before you have an expensive claim.
Help Handle Claims
We can help you deal with a claim. As your agent we can contact the insurance company and get the claim process rolling, advise you on the progress of your claim and work with the insurance company to make sure you get a prompt and fair settlement of a valid claim.
Help Resolve Your Problems
Have a question about your policy or bill? A problem with your claim? Unsure where to go for answers? We can get answers for you -- and help solve your problems.